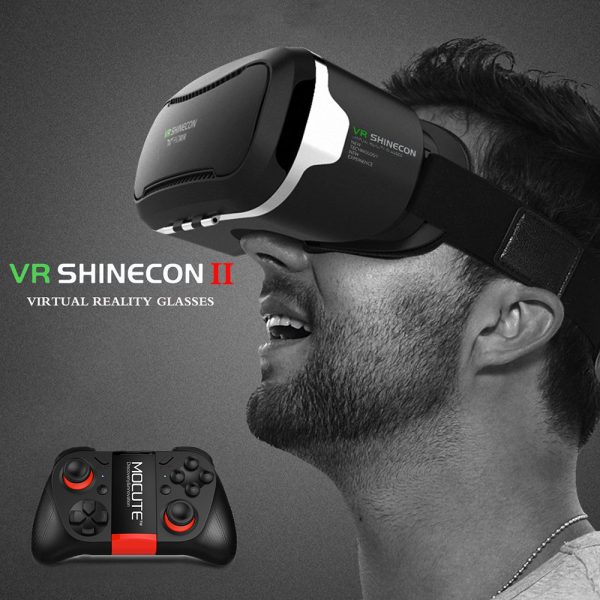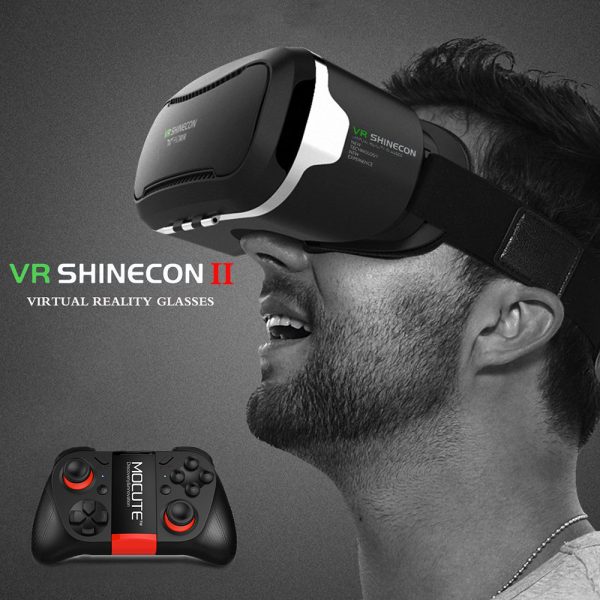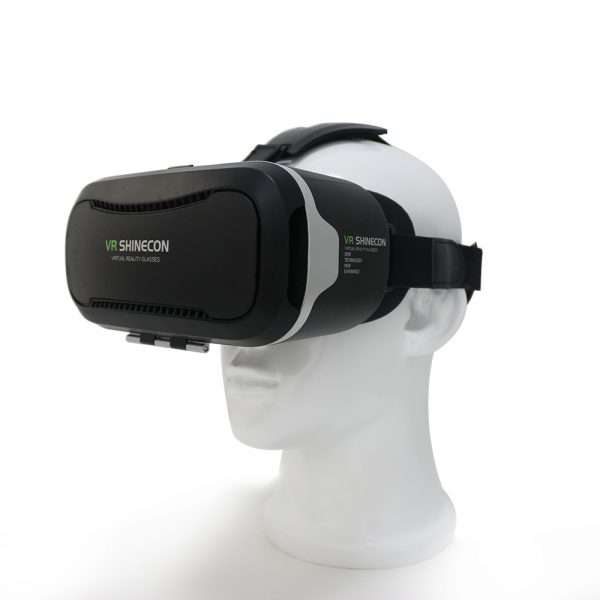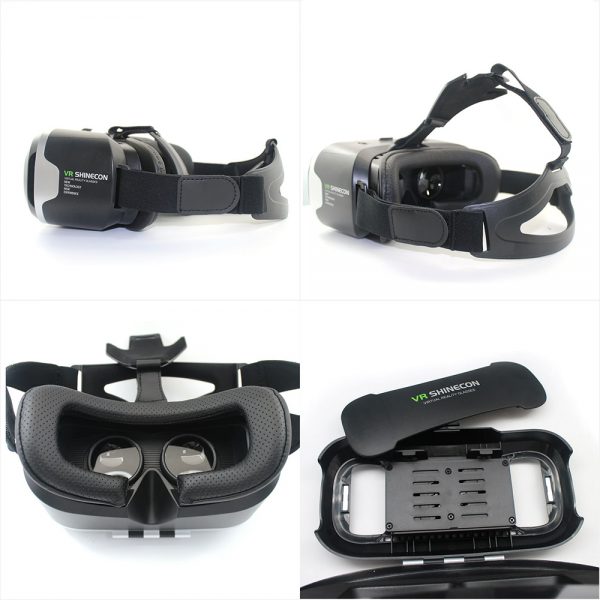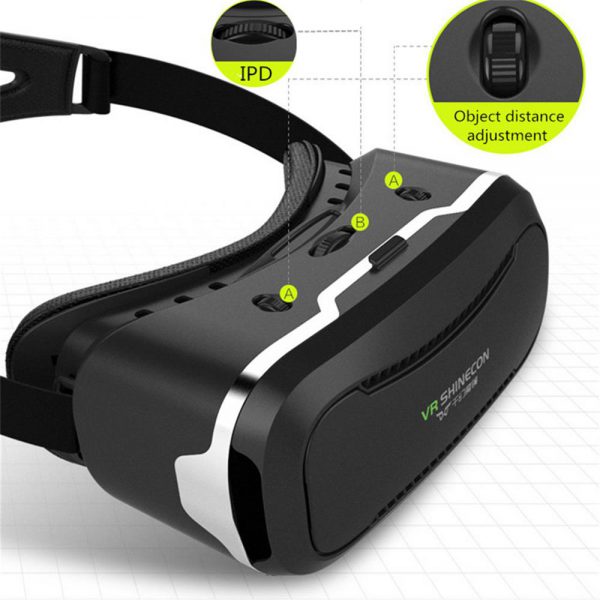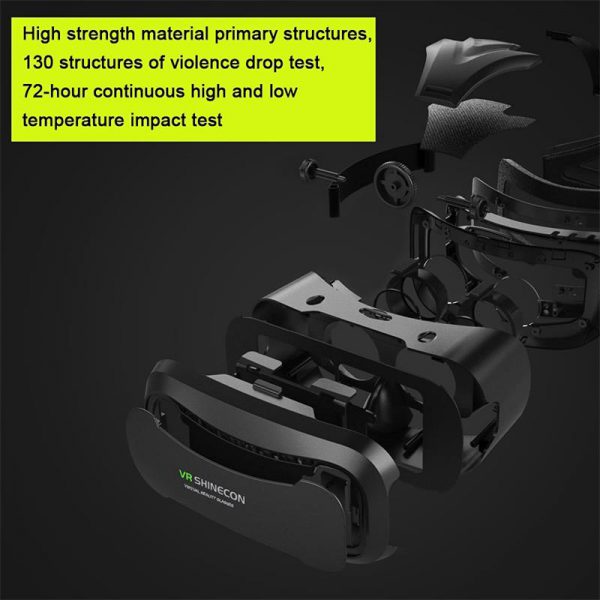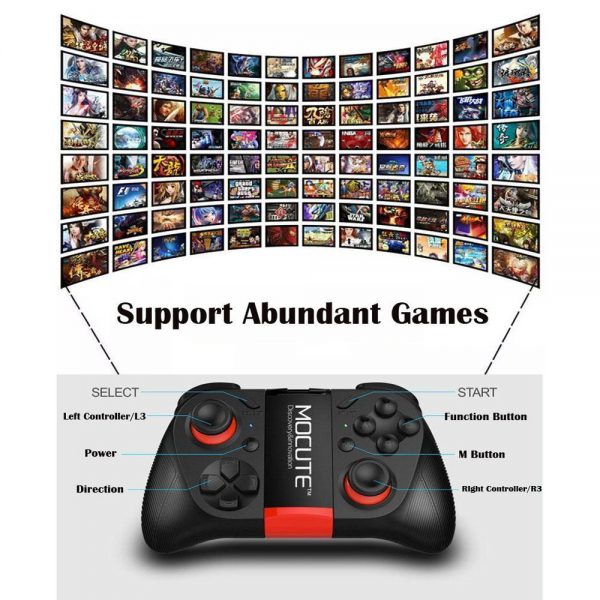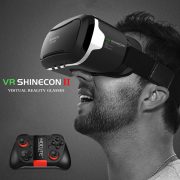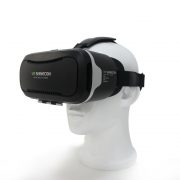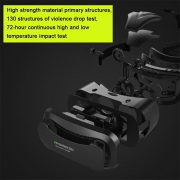 Hot! VR Shinecon 2.0 Virtual Reality Glasses helmet VR Box 3.0 3D Glasses Headset Cardboard For 4.7-6.0 inch android apple phone
$37.99 – $52.39
Description
Additional information
Reviews (0)
Description
Shinecon VR Virtual Reality 3D Glasses Google Cardboard Headset Oculus Rift Head Mount VR BOX 2.0 Movie For 4.7-6.0′ Smartphone
1. We sell this product as the official authentic, formal manufacturers, quality assurance.
2. Fully stocked, Shipping to you in 24 Hours after you paying.
3. We offer 1 year Warranty.
4. Before we shipped are to undergo a rigorous professional inspection before packaging. Make your correctness selection and place order with confidence!
Features:
• The 3D glasses is made of high-definition optical resin lens materials without stimulation plastic sheet that is environmentally friendly, fully enclosed designed
• Virtual Reality Headset for 360 viewing and gaming
• Radiation Protection: Farsightedness and nearsightedness settings, no side effects for your eyesight
• Object Distance Adjustment: One key to control
• Focal Distance Adjustment: The adjustment of focal length can be up to 20 mm
• High-definition Optical Resin Lens: Perfect for video, movies, games, etc.
• Ventilation Thermal Design can effectively alleviate the mobile heating problem
• Elastic Band Design convenient to wear the 3D glasses on your head, adjustable elastic headband, for a variety of head type
• Private Images / Theater, other people can not see anything except the wearer himself
• Convenient to Use for watching at anytime anywhere whether sitting, lying or standing
• Without Visual Fatigue and Dizzy even you use long time with the resin lens
• Soft Elastic Head Bandage: The humanized design is convenient to wear the 3D glasses on your head
• The specially designed lenses require no adjustment what so ever, compartment also big enough for most prescription glasses if needed
• 3D picture of the screen effect is pretty good, and you get awesome feelings
• Flip cover design allows the phone to access freely with suction cups
Specification:
VR 3D Glasses
It's very small and light, portable to use.
Support Android & IOS & PC
Used for mobile phone, Tablet PC, MID, TV box, PC, gamepad, wireless mouse,etc
Portable bluetooth selfie remote for mobile & computer
TV box remote function
Smartphone Compatibility: 4.7 – 6.0 inch
How can I use this 3D VR Glasses?
Method 1: Download Cardboard from Google Play Store or iTunes App Store.
Method 2: Download 3D Videos (left-right format) into your phone, play it directly
Method 3: Download Kodi to your phone, watch online streaming videos in 3D
You can
Download Cardboard VR, Scan the QR Code with your smartphone
MOCUTE-050:
Support Wireless mouse, video, and music control functions.
Supports standard VR Game, the latest storm sunglasses APP.
0 dead, 360 ° rocker; separate buttons ensure precise control skills.
Ergonomic design with double rocker switch is pressed.
Can use with vr shinecon 2.0 3D glasses, Play away.
multi-functional game pad, perfectly compatible with iOS the most popular big game Apple game (support iOS9.2, no need jailbreak), universal super-God, Kowloon war and other popular games, Android games support, support for the new tour games , support VR games, support storm mirror APP, 3D glasses perfect match! Apple Andrews automatic recognition, support for new game consoles, chick simulator, supports the new game button mapping (press SELECT + START button).
Power button + A key to automatic mode (the default), supports the standard Android gaming platform.
Power button + Y key Android MTK mode can be used for hongmi smartphone which are not supported by MTK CPU phones.
Power key + X key for the new tour Apple (iOS) mode, Apple simulator.
Power button + B button to storm sunglasses Android APP, the latest music software only operation mode A mode (two-dimensional code download).
Input Problem: After connecting bluetooth, some phones appear not use the input method.
MOCUTE-032:
1.Built-in 185mA rechargeable lithium battery; Continuous work 40 hours
2.Bluetooth 3.0,Long distances for use, up to 2-10m/6.6-32.8feet long distances for use
3.Compatible with IOS, android, PC system; Can be used in mobile phones, tablet PC, computers
4.Be used as a remote controller to take photos or as a mobile phone tablet computer game controller gamepad
5.Micro connector Interface charger Not included
Play games, taking pictures, listening to music, VR resources, 3d games, e-books flip, omnipotent, universal bluetooth remote control handle.
TV box remote control, PC computer remote control, 3 d game controllers, wireless mouse, etc.
Support the iOS system, Android system, PC system.
Portable hanging hole design,it can hang on the key chain can be used as mobile phone, tablet PC timer.
Watch SBS 3D movies! Watch 360 ° Spherical Videos & Images!
Explore the Space and Sea, Play Immersive 3D VR Games, feel like in the real battlefield!
Note:In order to give you 100% protection of your purchasing glasses and also
save tons of shipping cost for useless heavy package ,we will update the shipping
into air filled column bag pack like the photo.
1 x VR Shinecon 2.0 3D Virtual Reality Glasses
1 xVR Shinecon Warranty Card
1 x User Manual
1 x Cleaning Cloth
1 x Sticke
Kindly Remind: The surface of this Shinecon VR Glasses is matte, it provides you good 3D Virtual Reality Immersive experience at very cheap price.
Additional information
| | |
| --- | --- |
| Base Stations | No |
| Model Number | vr shinecon 2.0 |
| Glasses Type | 3D Glasses |
| product Name | Shinecon 2.0 |
| oculus rift | oculus rift |
| 3d glasses | 3d glasses |
| vr glasses | vr glasses |
| virtual reality | virtual reality |
| google cardboard 2.0 | google cardboard 2.0. |
| phone size | 4.7-6.0 inch |
| Model Name | vr shinecon 2.0 |
| Ports | Compatible phone 4.7-6.0 size |
| Set Type | Controllers Sets |
| FOV | 120 |
| All-in-one Virtual Reality Glasses | No |
| Package | Yes |
| Type | Binocular |
| Display Number | Single |
| Compatible Device | Smartphones |
| Viewing Experience | Immersive |
| Sensor Type | NO |
| Wireless network Type | Compatible phone 4.7-6.0 size |
| Controllers | Yes |
| 3D Glasses Type | Virtual Reality |
| Brand Name | shinecon |
| Gesture Recognition | No |