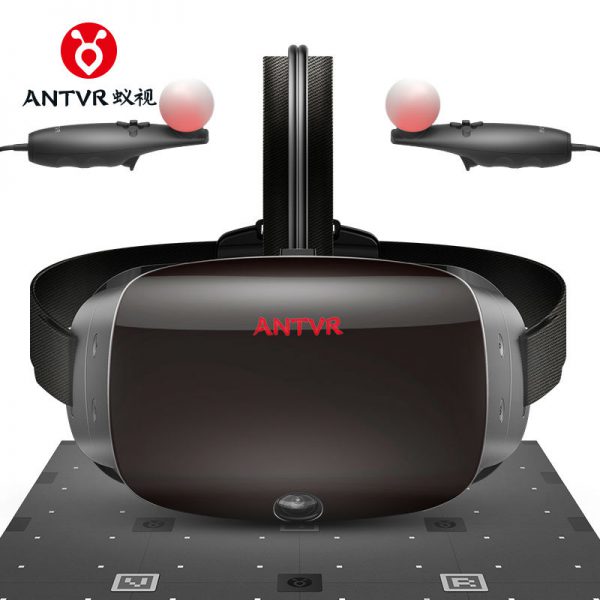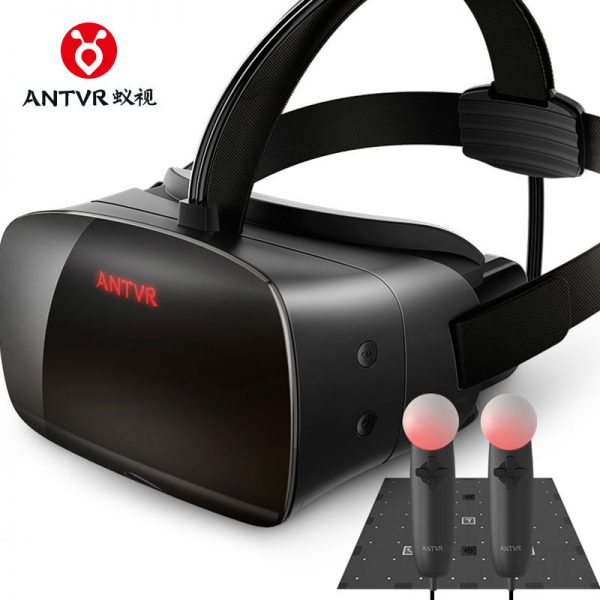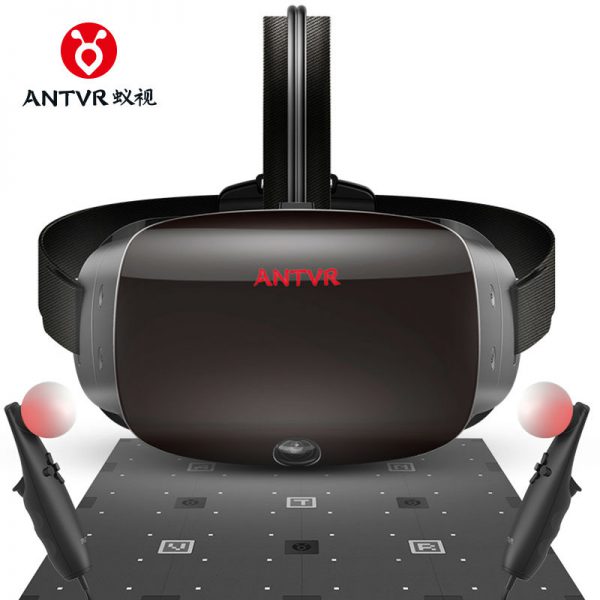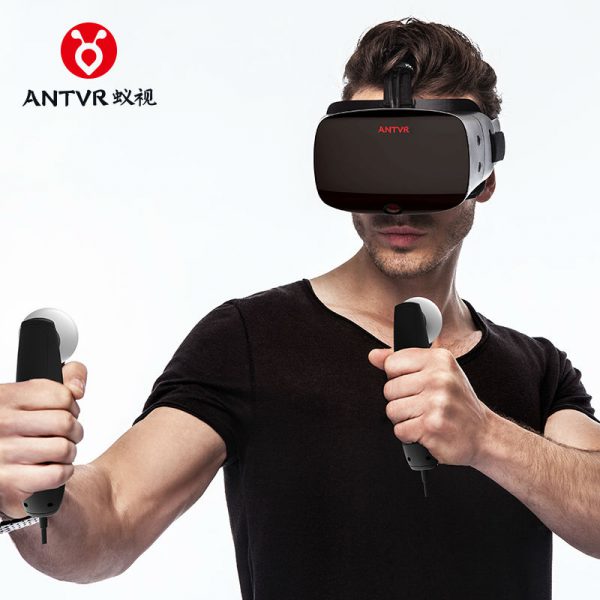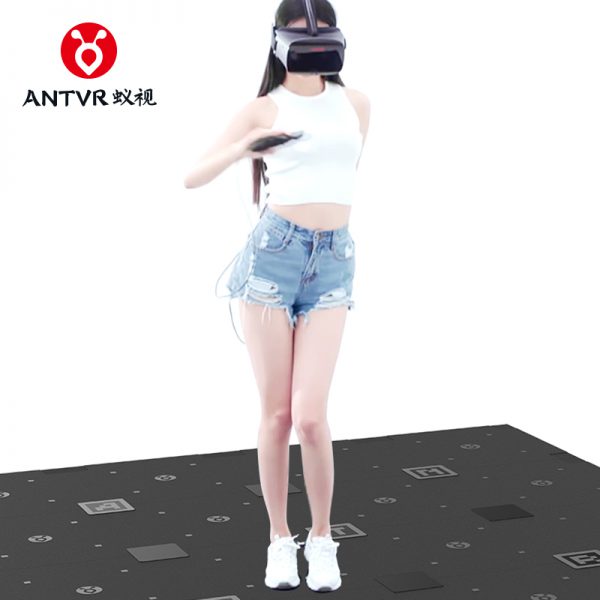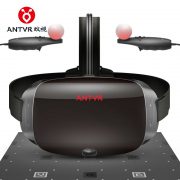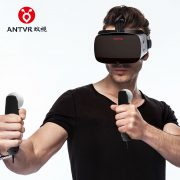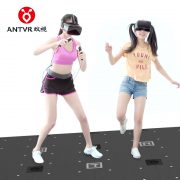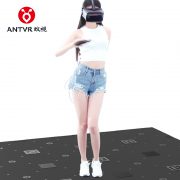 Cyclop Kit2 ANTVR 2K PC VR Headset 3D Helmet VR Glasses Controllers Positioning Carpet Competitor For HTC Vive Oculus Rift PS VR
$719.00
Description
Additional information
Reviews (0)
Description
Cyclop Kit2 ANTVR 2K PC VR Headset 3D Helmet VR Glasses Controllers Positioning Carpet Competitor For HTC Vive Oculus Rift PS VR
The ANTVR Cyclop is an immersive virtual reality headset kit which comes with 2 controllers and 16pcs 60 x 60cm positioning mats. The headset is a display device which you put on your head, blocking your sight &hearing from the real world, leading you into the VR world.
Note: English PDF User Manual Is Available For Every Buyer, Please Contact Us Directly After Purchasing!
6 biggest advantages over other competitors like HTC Vive, Oculus Rift and PS VR:
1. Flagship configurations
Resolution: 2160*1200
Screen: OLED dual displays
Refresh rate: 90hz
2. Premium optical design
FOV: 110 degree
Lenses: distortion-free fresnel lenses
Glasses-friendly: yes
Light leakage-free nose rest
3. Unique Inside-out Infrared positioning tracking system
Seated/standing/large scale/extendable positioning track
Multi-motions recognition
5 fingers gesture recognition
4. A world of contents
SteamVR, OSVR, ANTVR Hall, 3D contents, 2D contents
5. Inovated design
Adaptive IPD adjustment
LCLV viewing windows
Built in HiFi standard earphones
6. High standard manufacturing
Made by Foxconn
Premium engineering quality
Professional supply chain
Package included:
1 x ANTVR II 5.5-inch OLED Screen 2K PC VR 3D Helmet
2 x Remote Controllers
1 Set x 16pcs Positioning Carpets(6 Square Meters)
2 x Headbands
1 x Dedusting Gadget
1 x Clean Cloth
1 x Chinese User Manual
1 x Betop wired gamepad
1. What are the main features for ANTVR Cyclop?
It is featured by Inside-out Infrared tracking system, distortion-free 2160*1200 resolution view, seated and large scale positioning track. Combining ANTVR'S unique tracking system, refined design and constant updates of VR resources, the ANTVR Cyclop provides you infinite exploration in the VR world.
2.Can I use ANTVR Cyclop with a Mac?
Currently, ANTVR is only compatible with PC.
3.What contents are compatible with Cyclop?
ANTVR Hall is the official VR content platform for ANTVR Cyclop. Meanwhile, it also supports HTC Vive/Oculus compatible games on both Steam VR and OSVR platform. In addition, Cyclop supports 3D movies, Tridef transformed and original 2D contents.
4.Does using Cyclop do any harm to eyesignt?
Using Cyclop does not cause eyesignt damage. The image through the optical lenses are drawn far away from our eyes so we do not feel eye stain. Cyclop is designed with adaptive IPD adjustment to reduce discomfort. In addition, it is glasses wareable while using the headset for convenience.
5.Can it cause dizziness when using Cyclop?
Cyclop is designed with dual display, OLED screen and 90Hz refresh rate, all of which greatly reduces dizziness. The unique Inside-out Infrared track technology precisely synchronizes the motion and gesture in reality with VR world, which helps reduce dizziness and disorientation.
6.How is the image quality of Cyclop?
The display resolution of Cyclop is 2160*1200, which is the top configuration in current market. With unique distortion free optical design, Cyclop delivers more authentic image than other VR headset available.
Additional information
| | |
| --- | --- |
| Display Number | Dual |
| Ports | USB 3.0+HDMI 1.4 |
| Product status | In stock |
| Sensor Type | CMOS |
| Camera | Yes |
| All-in-one Virtual Reality Glasses | Yes |
| Bundle | Bundle 1 |
| Set Type | Controllers Sets |
| FOV | 110 Degree |
| Package | Yes |
| Real-time Map Construction | No |
| Compatible Device | Desktop/Laptop Computers |
| Type | Hybrid |
| Gesture Recognition | Yes |
| Viewing Experience | Immersive |
| Wireless network Type | N/A |
| Brand Name | ANTVR |
| Base Stations | Yes |
| Model Number | ANTVR Cyclop Kit 2(With Positioning Carpets) |
| Controllers | Yes |
| 3D Glasses Type | Virtual Reality |
| Gift | 1 x Betop wired gamepad |